Our Paris Proposal Planner team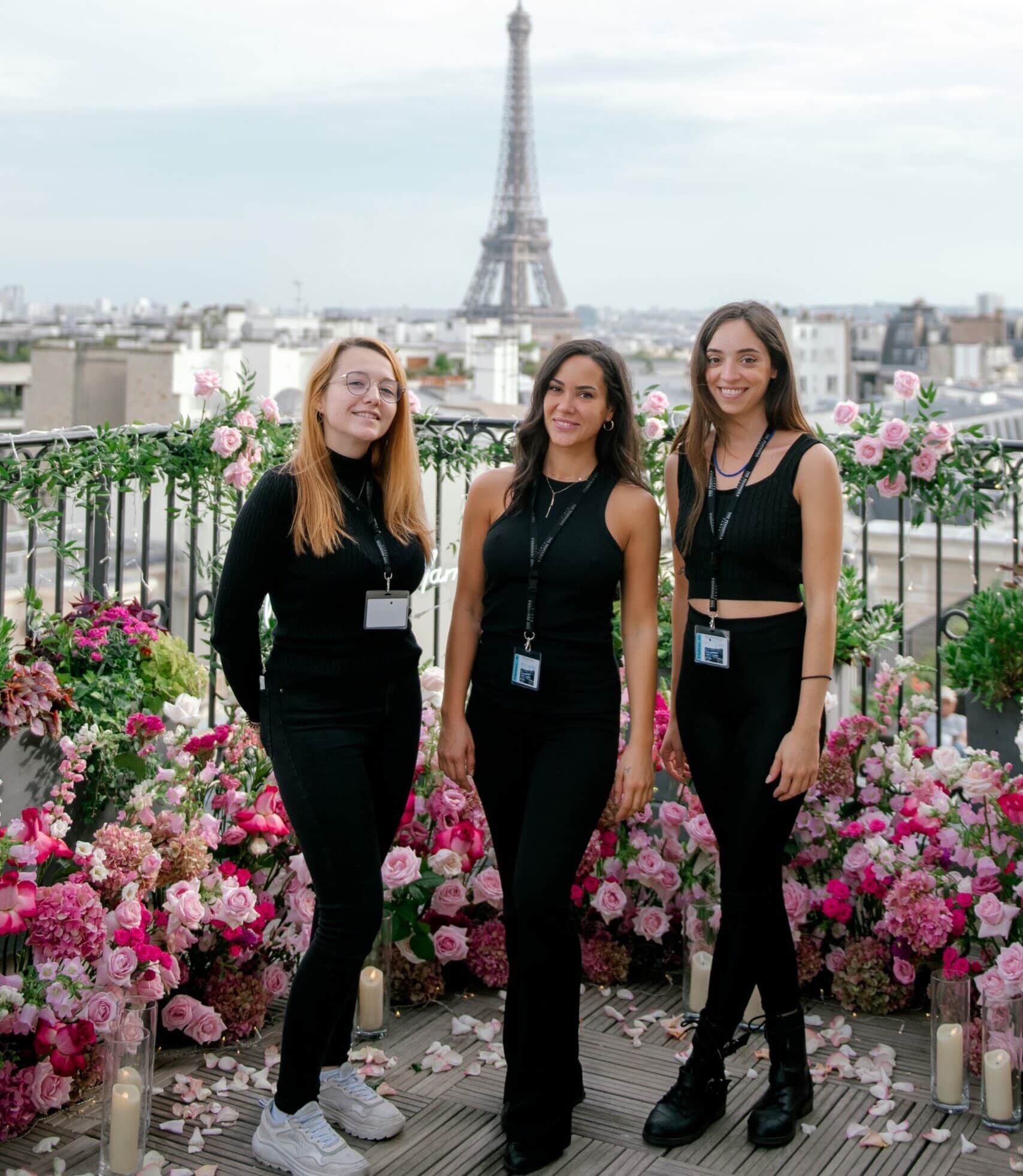 This is the story of 3 girls
who share the same passion.
It all started before iPhones even existed – when flare jeans and fringes were ultra-trendy. It was the time when boyfriends were always the number one topic. Arranged dates would be planned while little notes were slipped into lockers and magical first kisses occurred.
When it came to planning romantic dates, believe me, we were outstanding.
Since then, 15 years have passed, but nothing has really changed. We still talk about guys and dates all day and everything to do with romance, butterflies in the stomach, and diamonds.
The difference is that now, we just take care of the organizing so you can pop the question.
Laura – Pauline – Nathalie 
I have plenty of ideas every second, I love to imagine different romantic wedding proposal scenarios, and bring my ideas to life.