Travel to Paris? Improvised weekend or usual outing in the bars of Paris? Why not try a whole new experience with exotic and hidden bars in Paris?
Les Entremetteuses give you 7 secret bars to discover in Paris.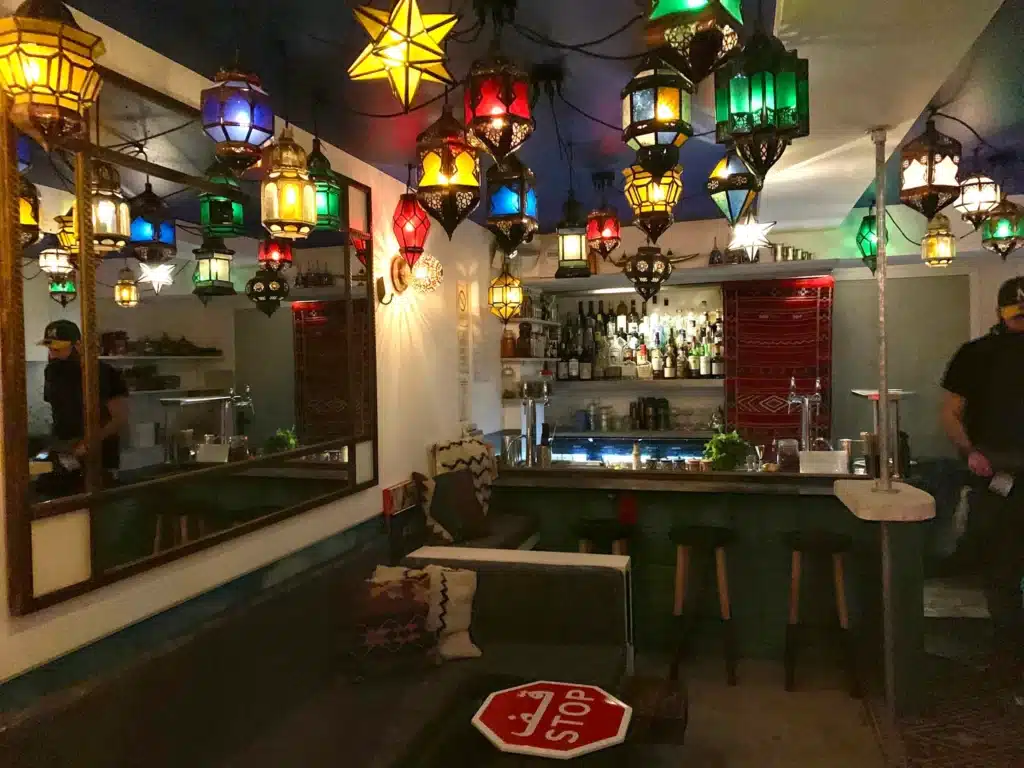 Grocery store in the heart of the 3rd arrondissement of Paris where you will find everything you need. But the true know-how of this grocery store is hidden behind one of the shelves; this shelf contains a secret, an oriental and colourful cocktail bar. It's up to you to find out how to enter it.
Clue: Look at the Couscous boxes!
24 rue Notre Dame de Nazareth 75003 Paris,
Open from Tuesday to Saturday.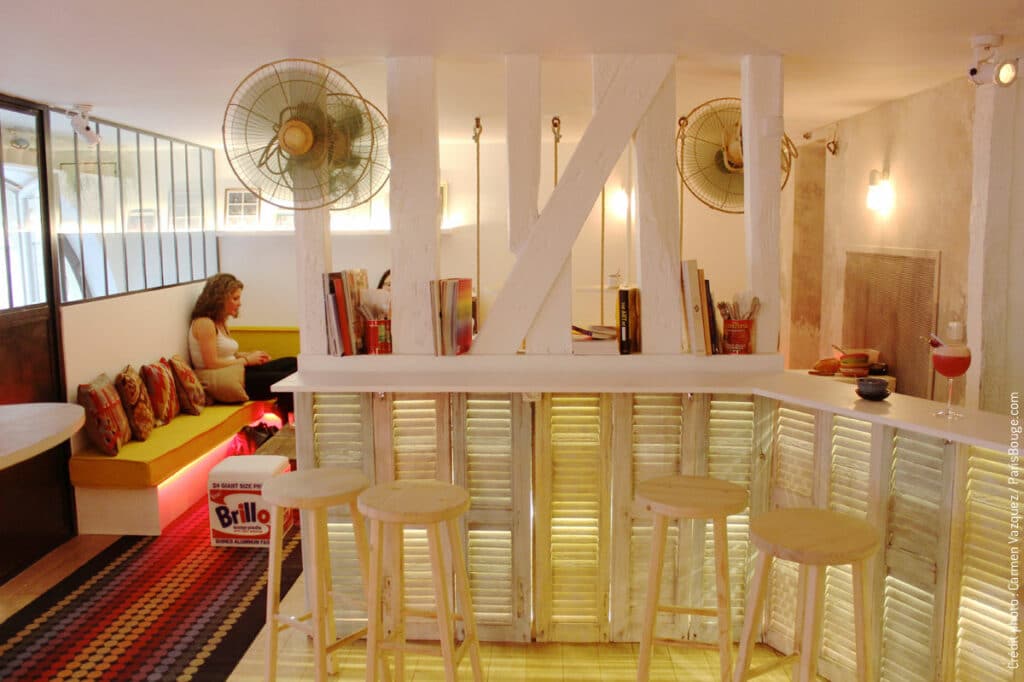 To continue in the hidden bars behind walls, go to 30 rue René Boulanger in the 10th arrondissement of Paris. You will find people doing their laundry, and for the people who do not have their laundry on them they will surely be opening the only porthole of the only fake machine of this laundry. Among the 5 machines of this place, only one contains a hidden bar offering cocktails and food in a pleasant atmosphere and affordable prices.
And if unfortunately you spill your cocktail on your clothes, you know what to do.
30 rue René Boulanger 75010 Paris
Open from Tuesday to Saturday.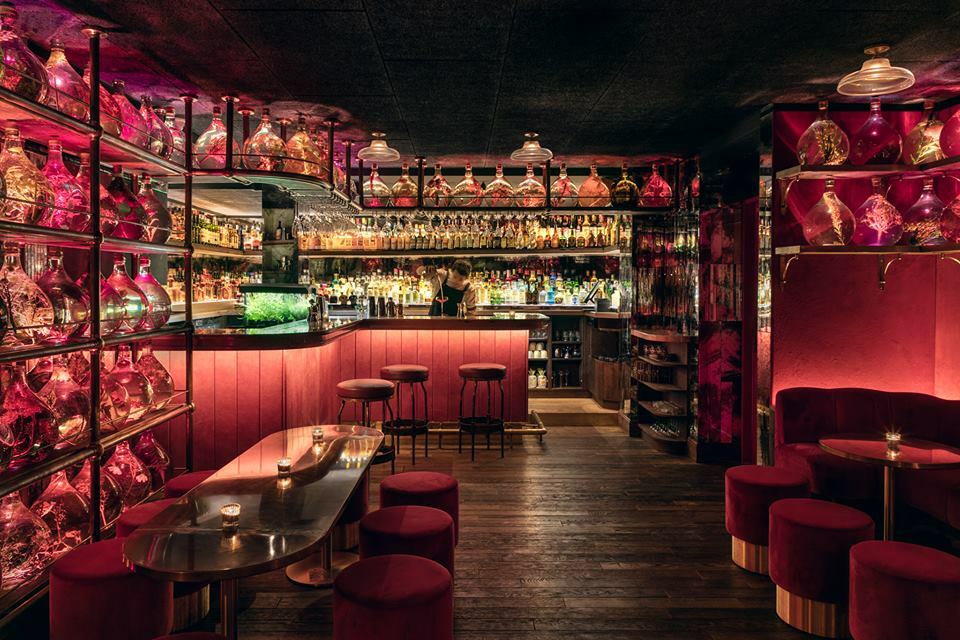 A bar hidden in a trattoria? Welcome to the Pink Mamma where you can find the No Entry, a cosy cocktail bar surrounded by flowery ladies-in-a-box that infuses nearly 3,000 liters of alcohol.
This herbal-like speakeasy contains Italian specialities and custom-made creations. You will have the chance to have a complete accompaniment and choice of cocktails made according to your personal tastes.
Search a little and look for the door of the "No Entry", small clue: You will heat up when you approach the cold.
Otherwise tell the hostesses that you want to drink some cocktails, they will discreetly tell you the direction.
20 bis, Rue de Douai, 75009 Paris
The No Entry is open every day from 7pm.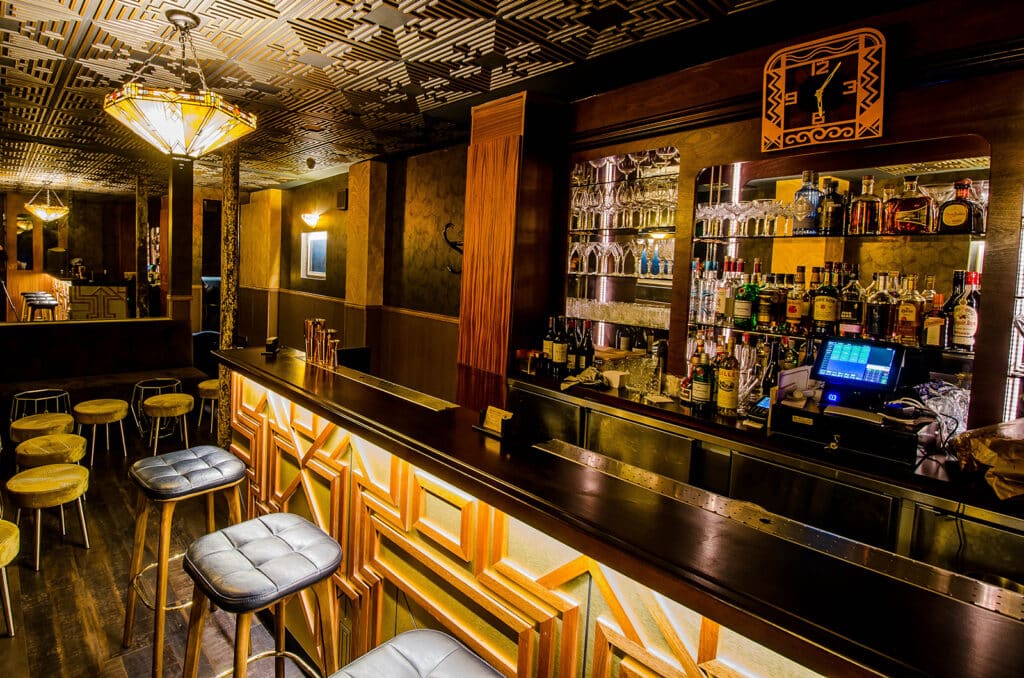 A 1920s phone booth, this is the entrance to the Mobster Bar. To enter, pick up the handset and listen carefully to the message that will be given to you, it will give you the code to enter on the phone.
You will be immediately enveloped in a breathtaking decor, an art-deco decoration, a jazzy atmosphere, so welcome in the time of prohibition.
The generous bartenders will offer you spirits and cocktails revisited out of the routine.
Do not hesitate to start the conversation with the master of the place who will explain the story of each of his alcohols.
8 rue de Crussol, 75011 Paris.
The Mobster Bar is open every day from 7pm.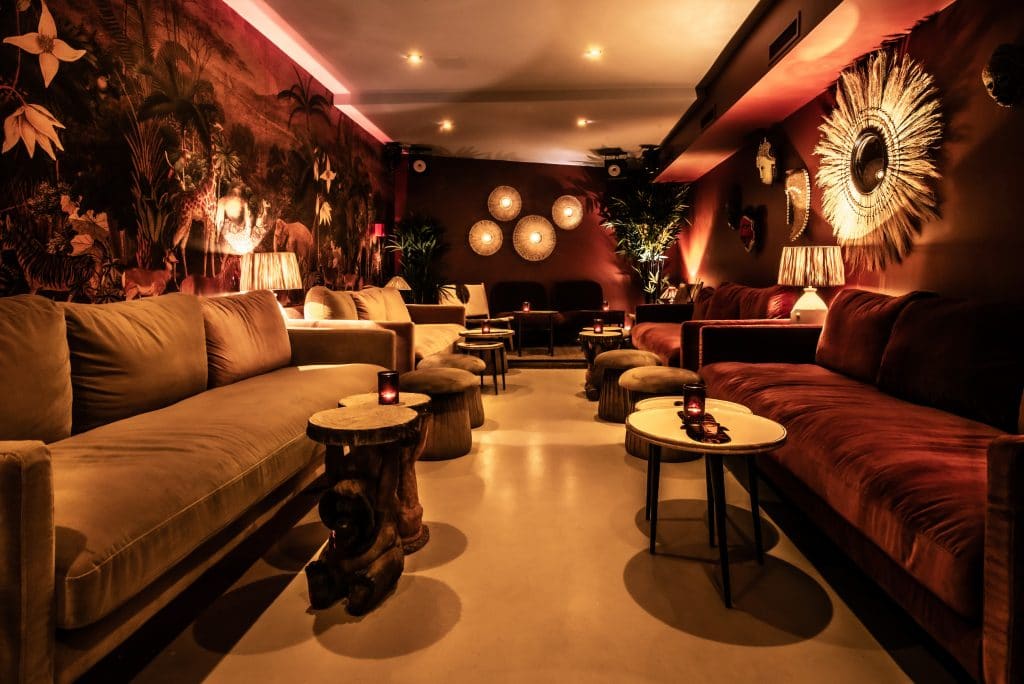 If you dream of travel and a change of scenery, this Tanzania-themed bar opens its doors. Welcome to the very first Parisian African Speakeasy : Zanzi!
You will find cocktails with typical African ingredients, a dozen cocktails on the menu more original than each other with titles like "Hakuna Matata", "Marabout" or "Mbuyu". This place is decorated with imported african masks and warm colors so you can vibe on Afro House and Afro Funk.
But the bar is above all a secret bar and to access it you will have to ask for the password on Zanzi's Instagram account.
So are you ready to fly to a new destination?
40 Av. Pierre 1er de Serbie, 75008 Paris
Open from Wednesday to Saturday from 7pm to 4am.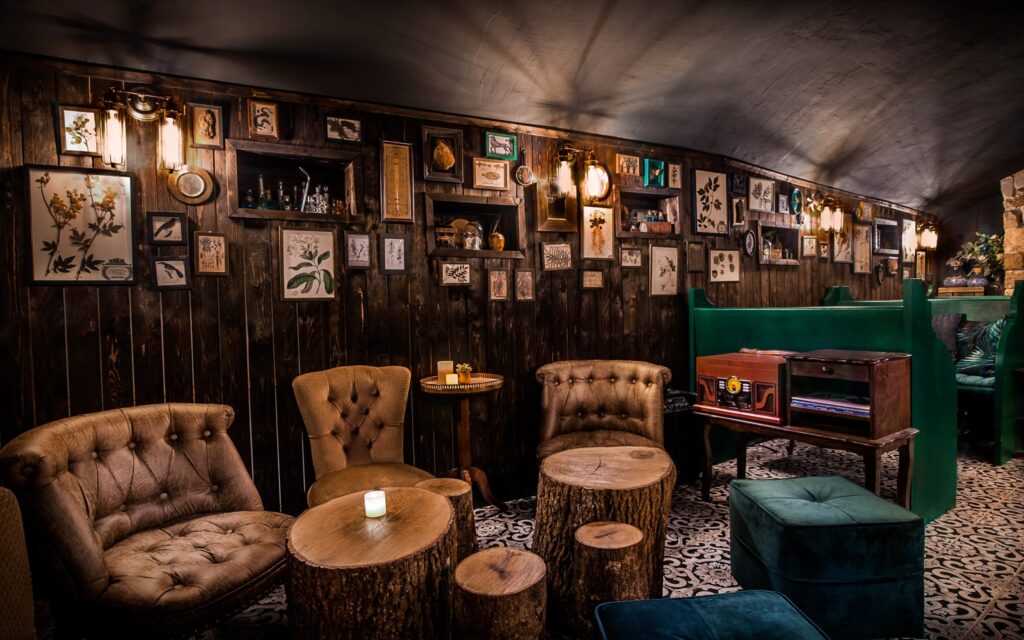 If you are a curious person, welcome to a real cabinet of curiosities called The Liquorium. Between herbalist and clandestine club, this bar is hidden in the basement of the resturant The Drink Doctor in Châtelet-les-Halles.
So you will enter into a bewitching, secret and fantastic universe offering a mixology workshop relying on Doctor Drink's grimoire.
At the bar you can order a dozen cocktails, imagined by mixing plants, herbaceous or flowers. Bartenders will prepare magic potions, and remedies that will up your mood.
After eating at the Drink Doctor do not hesitate to go down the stairs, and maybe you are going to find surprises there.
11 Rue Saint-Denis, 75001 Paris
Open from Wednesday to Saturday.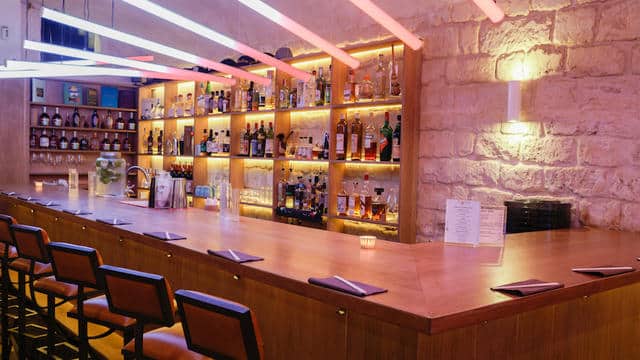 If you prefer more relaxed atmospheres inspired by street culture and hip hop music The Nami is for you. It is hidden under the Gyoza Bar in the 2nd arrondissement of Paris.
Here the bartender puts on his apron, which looks like a bullet vest to start his creations. And it quickly announces the color of this place.
"Nami" means wave in Japanese, so let yourself get into a signature (scalable) card with ingredients like curry, matcha, or sichuan pepper. To accompany your drinks, you can get gyozas, the specialty of the house.
So? Will you be tempted by a trip to Japan for one evening?
56 Passage des Panoramas 75002 Paris
Open from Tuesday to Saturday.
Now you know 7 secret bars in Paris, to go with your friends or your loved one to surprise them/her/him!
Be careful not to drink too much!