Planning your trip to Paris can be very difficult, as there are so many beautiful places to stay. To help you, we have listed the most unique hotels in Paris to live the perfect getaway.

We are back to help you find the perfect place for your marriage proposal. Here is the list of 8 Parisian hotels offering a little extra that will help you enhance this moment.

Les Entremetteuses can also assist you in the set up of your proposal with our « room makeover » package.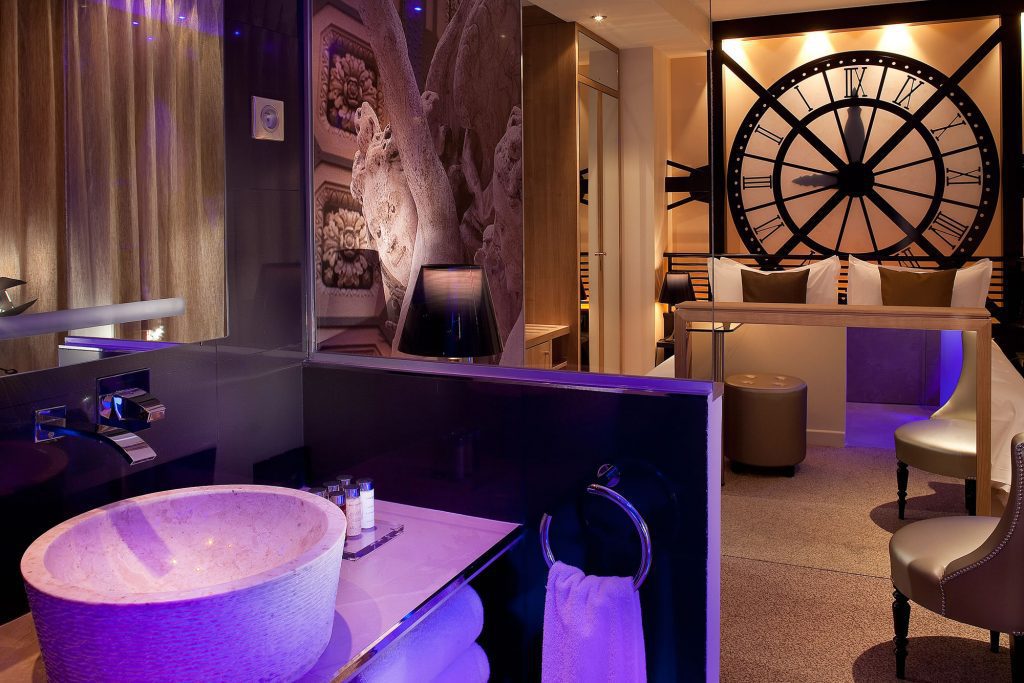 In the heart of Paris, this hotel & spa will immerse you into a daydream. In the intimacy of your room, you will suddenly become the privileged guest of the most prestigious monument of Paris.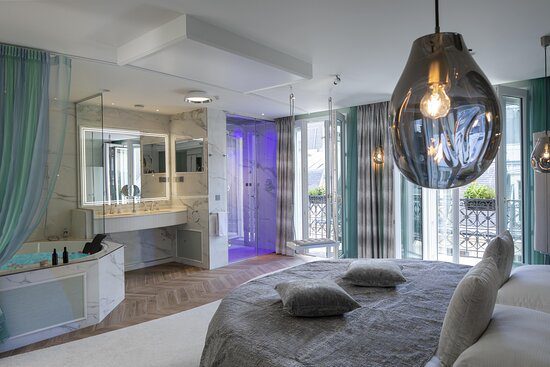 Paris j'Adore, is a 5-star hotel-spa that invites lovers to celebrate their love in the heart of Paris. A luxurious and original hotel that mixes the best of French classicism around seven unexpected decor. Immerse yourself in a bath of luxury and voluptuousness with 8 incredible lighting scenarios. To top it all off, all the suites have their own Jacuzzi.
The Paris J'adore hotel is the ideal place to spend a sweet time.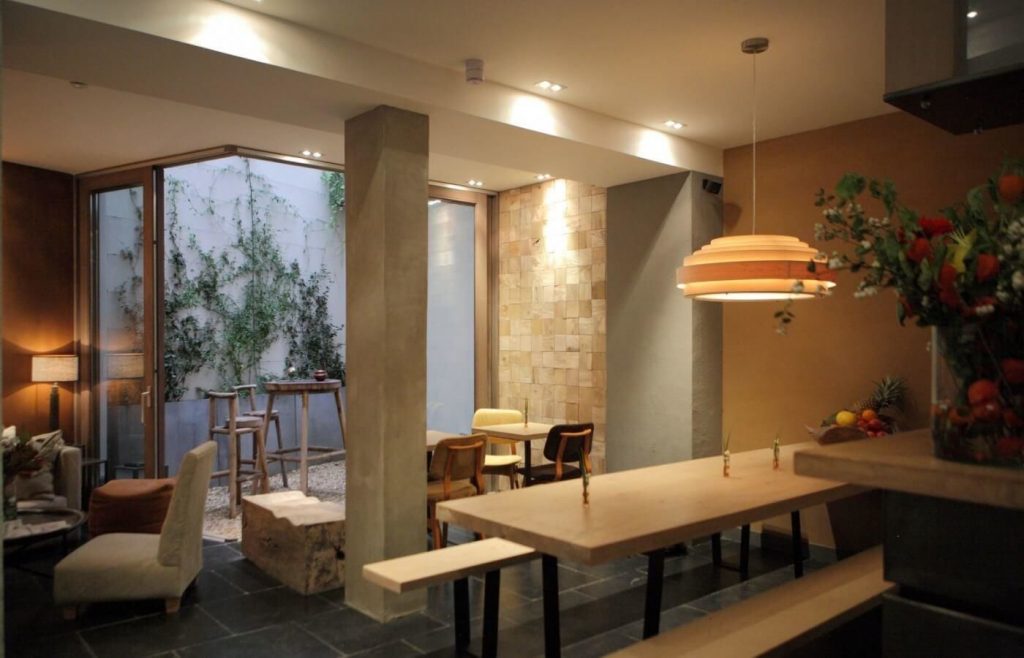 The 4-star Hidden Hotel is a smart mix of materials, colours, and scents. It is the perfect place to relax and will make you forget that you are in Paris while you are in the heart of the city. The project of the hotel is to convey a part of mystery and make you discover what is hidden. As a secret place, you can take advantage of your romantic getaway to get down on one knee and ask for her hand in this timeless place.
Located just a few steps away from the Sacré Coeur de Montmartre, the Kube Paris invites you to discover the city from a new angle. As a 4-star hotel, you will discover a new concept: the Ice Bar where you can enjoy a completely frosty experience. At -20°C, put on your jackets and your gloves and come have a drink in this unique bar. The hotel has become a trendy place in the 18th district because of its green atmosphere and its atypical side full of surprises. If you like the effervescence of Paris, you will find what you are looking for at the Kube Hotel.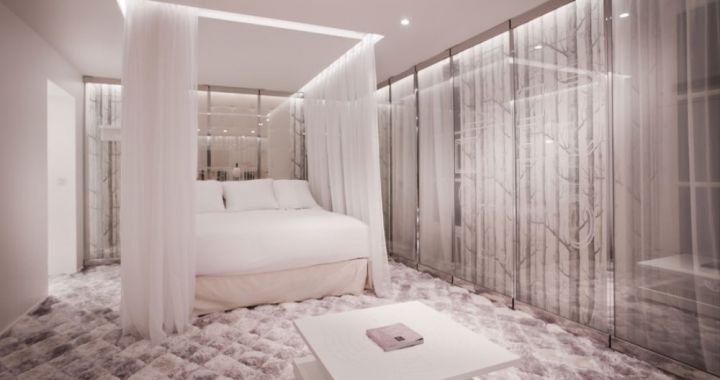 In the heart of the Latin Quarter lies the 4-star hotel, the Seven. The experience offered by the hotel can be lived according to your desires. Vintage, romantic, colourful, sensual or chic, each of the 7 suites and rooms reveals a unique atmosphere. Immerse yourself in a world of charm and design where attention to details and perfection are the key words. And massages are offered by the establishment !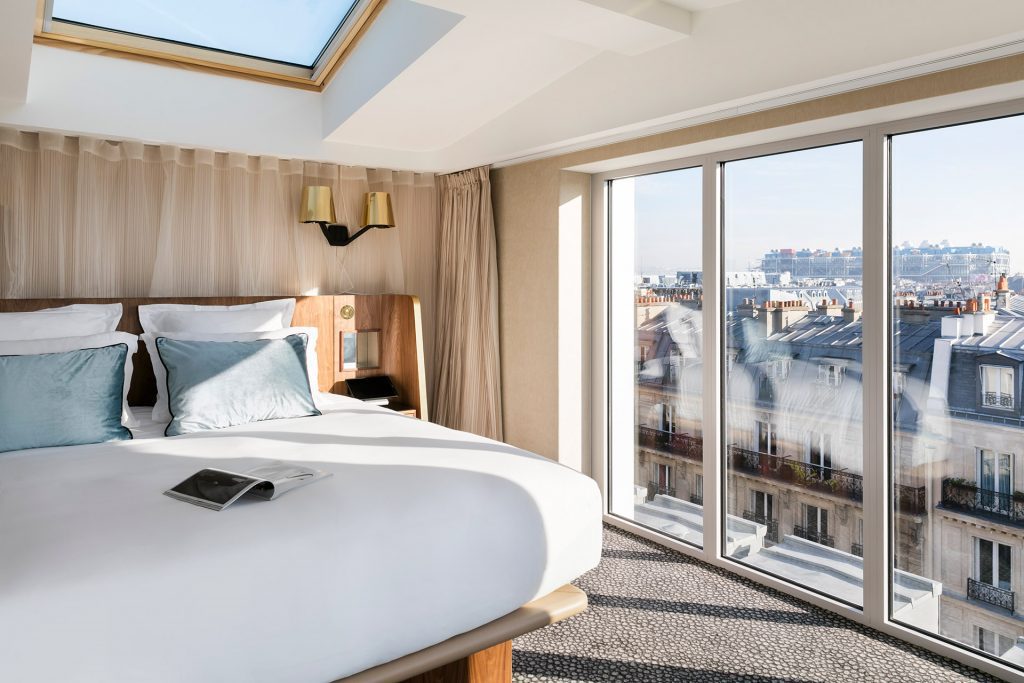 La Maison Albar offers you a unique experience by making you live in a 5-star house. In the heart of Paris, a few steps away from the Louvre Museum and Notre-Dame Cathedral, leave your luggages in this house loved by travellers looking for discretion and charm. A warm house, full of delicate attention, where you can come to dine with friends, have a drink or rest, as if you were at home. You will quickly feel at home because of their innovative concept.
The Sublim Eiffel is a concept that will takes you to the heart of Paris. It plunges the traveller into the capital of love by celebrating it in every detail (Parisian cobblestones, maps of the district, photos of Paris). For example, the metro tunnels will become headboards. At the Sublim Eiffel, the journey is one for the senses; if you are one of those who love immersive experiences, you have come to the right place.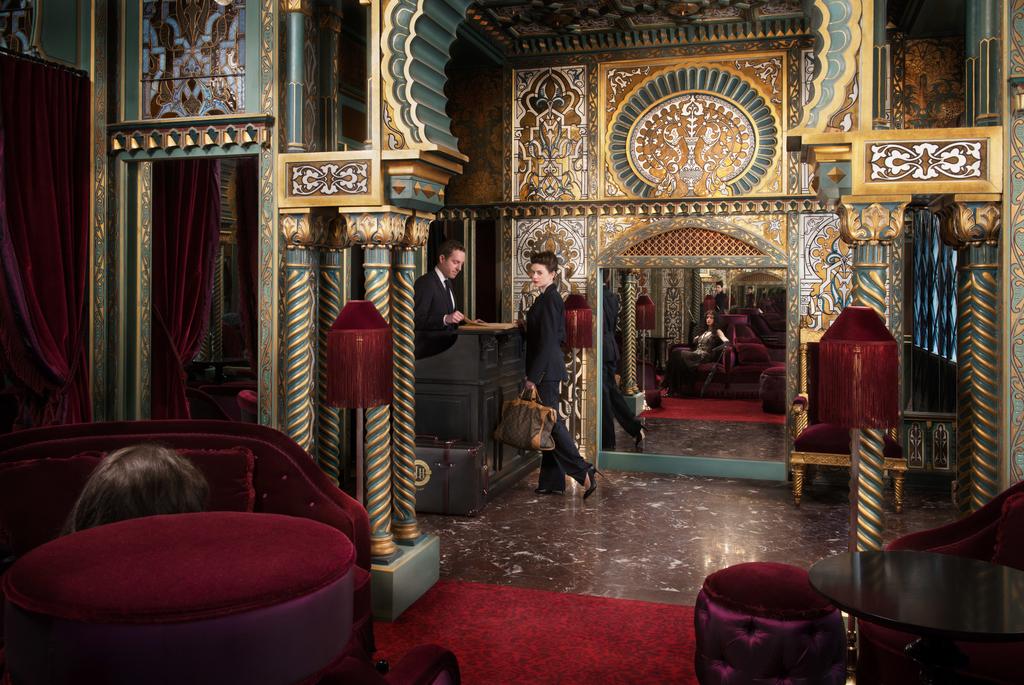 Behind a discreet facade with red lanterns, the Maison Souquet reserves its luxury for those who look up to see the facade.
On the outskirts of Montmartre, where the festive legend of the City of Lights (in which the Maison Souquet is now part of) has been forged. Cut off from the city by the fantasy of the decor, the spirit escapes into a fantastic environment full of arts, sofas and couches.
You will have a wonderful moment with your other half in this atmosphere where modernity and French elegance are mixed together.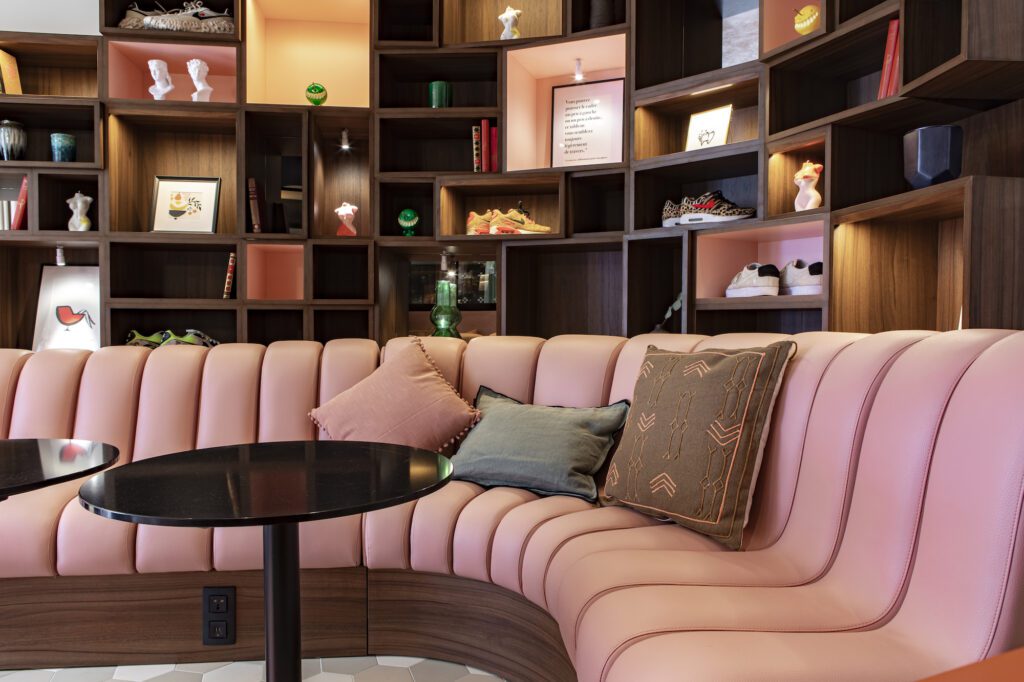 Place of life by day and Cocktail bar enchanting at night, welcome to the 9th arrondissement of Paris at Maison Mère.
Maison mère is the perfect meeting place between a comfortable and luxurious love nest and a creative pool. Hosting an art gallery, a pop-up store and a coworking café. Enough to stimulate a maximum of people and break the codes of a classic hotel-restaurant.
At night let yourself be transported in the hot spot of Parisian epicureans. A bar offering signature cocktails around feelings, a french fusion kitchen to share and unusual festive events such as burlesque shows or jazz concerts.
If you like complete experiences, let yourself be part of this stimulating rendez-vous in the heart of Paris.

Now you know 9 original places and unique hotels to spend a great stay, all you have to do is to choose!